Woolooware High School
The scope of work was to provide a sound reinforcement system suitable for School productions including Drama productions, live bands and musicals. The system needed to be also suitable for general use from non-technical users, such as assemblies, dance performances and weekend hire. The system needed to be lockable but still operational for everyday non-performance use.
Our Solution
The school approached us from a recommendation from another nearby school we regularly work at, for us to design a suitable system for the space and requirements of the school.
We managed to provide the school with a system that was both easy to use from everyday non-technical users. To operate a couple of wireless mics, lectern mic iPod/aux inputs and the data projectors.
All this is controlled via the wall mounted touch screen. The system user needs to only select whether they require audio only or Video modes and the system does the rest. If audio only is selected to projectors stay off, if Video mode is selected the Projectors become available for the presentation.
When the school stages larger events, they have access to a more capable digital sound console for large audio mixes. and access to the full video presentation capabilities, such as camera feeds and control desk presentation.
System Specs
To provide even sound dispersion across the room, including the gallery areas, we provided an EV EVF dual speaker array for FOH, providing high quality sound dispersion to the floor area and gallery areas from a single point of dispersion, this manages to provide a more accurate sound mix from the Gallery control box position while reducing the amount of sound reflections from the side and rear walls, to make the most of the acoustically challenging room.
For bass extension, we provided 2x dual 15" EV Subs mounted under the stage.
The Digital sound console is a Soundcraft Performer 2 with digital stage box providing the school with a simple to use, yet highly capable audio mix.
The video Presentation system and system automation are done via a Crestron Digital Media Presentation system.
The video projectors are Panasonic high brightness, large venue laser projectors housed in projector cages to protect them from sports balls.
Using laser projectors means the school has no lamp changes with minimal maintenance requirements.
More Commercial Installations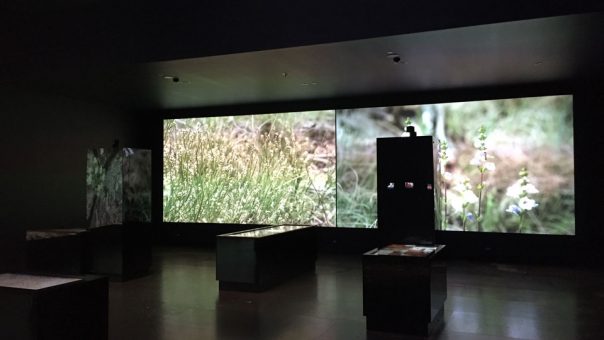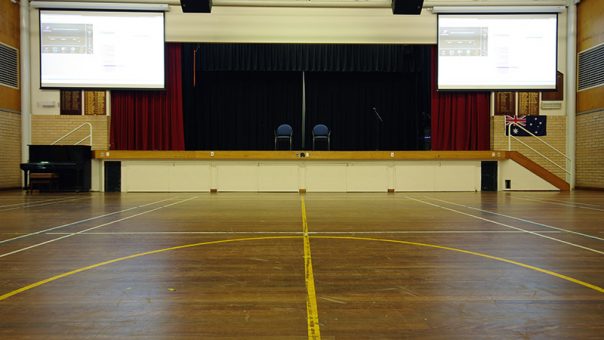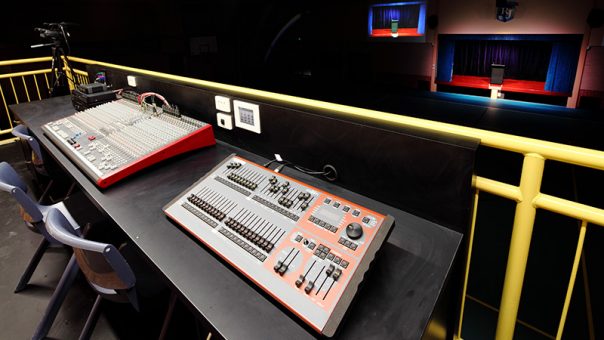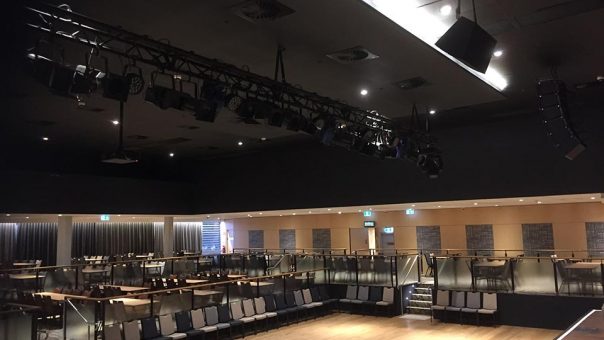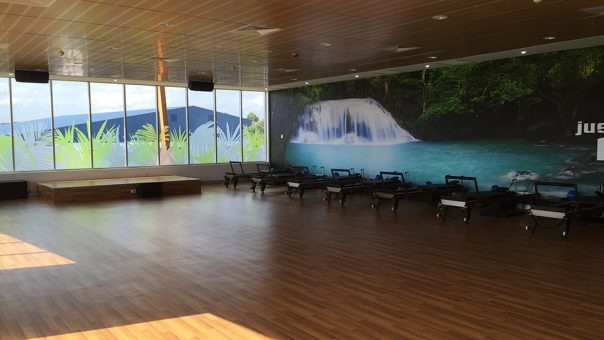 Let's start planning your premium AV system
Let's start planning
your premium AV system